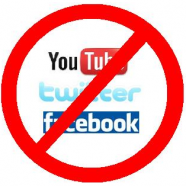 Social media in the workplace – in or out? If your first thoughts are visions of your employees wasting the day away playing games on Facebook or making their evening plans with friends on Twitter, it may benefit you to take a second look at what social media can do for you, your employees and your company these days. From solving tough problems to boosting productivity, the benefits of social media in the workplace far outweigh the time wasting fears that may be holding many business owners and employers back from utilizing these powerful tools.

In the past, developing a company policy on Internet and social media use on company time was easy – there shouldn't be any. However, these days, as a business owner and employer, I find it important to encourage my employees to participate in social media in the workplace. I like to use social media to market our business, I also use Dux for more digital marketing ideas. Used and managed correctly, social media is a tool that can benefit your employees, brand, and company as a whole.
Social Media as a Problem-Solving Tool
While the Internet itself is a vast repository of information, the development and explosion of social media has turned it into an incredible source of collaboration. Rather than tread the same tracks and struggle to solve issues on their own, employees can reach out on Twitter to ask questions of their peers. Or, you may find that your employees like to share their own knowledge by participating in a Q&A on linked in. Additionally, services like Quora can provide expert advice to help provide the little creative nudge an internal team may not otherwise be able to access. A wealth of information, assistance, and new ideas are available to your employees via avenues they are probably already familiar with personally, and can naturally integrate into their work flow.
To Ban or Not to Ban
It is true, or at least highly likely, that your employees already have some kind of personal social media presence. While it would be nice to be able to keep them from saying anything negative about your company or brand on those profiles, that really isn't possible. But by locking down the use of social media in the workplace, you are also preventing a lot of good from being shared as well! When using their social media profiles in a business environment, your employees will be reaching out and interacting with clients, coworkers, and the coworkers of competing companies as well. Your employees will be passing their updates, information, and the brand message to a larger network of well-targeted people. These connections are highly likely to generate a positive social media presence rather than a negative one, as many companies may have feared in the past.
One important aspect of introducing the use of social media as an accepted practice in your business is the boost to employee morale and improved company culture. In the midst of a tedious task or high-stress day, a few moments connecting with peers or outside sources with fresh ideas may provide exactly the break or boost a worn-thin employee may need to increase productivity. A good day or major success shared over social media channels not only cheers the team with congratulations, but chalks a point up in favor of your company to all those colleagues and clients your employees are networking with as well. Additionally, the empowerment to manage their own time and access to these tools instills a feeling of trust between employer and employee that should not be undervalued.
Not All Social Media is Good For Business
It should be noted that it is not appropriate in all situations for an employee's personal and professional social media profiles to intersect. There are always certain circumstances and topics that will not be appropriate to share with the general public, as well as topics where an employee's opinions must not be seen as representing the company's or brand's unless expressly stated as company policy. These guidelines should be clearly stated in a company social media policy, and some employees may wish to maintain separate social media profiles for professional and personal use. These cases would be the exception, of course, to social media use in the workplace. A clear company policy on appropriate separation of the two will neatly prevent any issues.
In Sum
Your knee jerk reaction to social media in the workplace may be to ban it outright to protect a valuable asset to any business – company time – but the benefits listed above only begin to scratch the surface of improvements to employee creativity, morale, and company culture social media can bring to your business.