Black Friday truly is Thanksgiving's annual after-party, but this year, for my Black Friday Ads website, it is an organic search nightmare.
Last year, I leveraged the Black Friday fever and made over $20,000 in the month of November by posting leaked Thanksgiving circulars on my site: thanksgivingblackfridayads.com (TBFA).
How did I do that? Recognizing a profitable opportunity, I put Google Adsense on my site and also used a few affiliate programs like Amazon link checker to make money from ad clicks and commission on referral sales.
Anyways, traffic usually spikes at my TBFA website every year just after Halloween, when shoppers start thinking about holiday sales. Visitors usually flood to my site hoping to get an early peek at the Black Friday ads.
The year-over-year growth of TBFA had been astounding… that is, until this 2012 Black Friday. Google penalized my site because of bad links built to my site last year.
I tried removing the bad links and requested a reconsideration on Google Webmaster Tools earlier in the year. Google wrote back and on Oct 19th told me my site still has bad links pointing at it. So, later than night, I uploaded a massive disavow list and then requested another reconsideration. It's been 20 days and another reconsideration request later (just to make sure they got my first one) and I still haven't heard back from Google.
I'm afraid that they are so overwhelmed by the excitement around their new disavow tool that perhaps they are getting way behind on processing requests. Or, maybe a Google employee decided they didn't like my site and perhaps thought I didn't do a thorough enough job of disavowing bad links? Or.. maybe they just want me to suffer this year and will magically reconsider my site once Black Friday madness is over and its too late for me to make money from organic traffic?
I know I'm probably reading too much into this and taking it way to personally, but it's hard not to, especially when I know the other Black Friday sites out there. This is where I could really use your advice. I've tried everything in my power and I'm losing hope.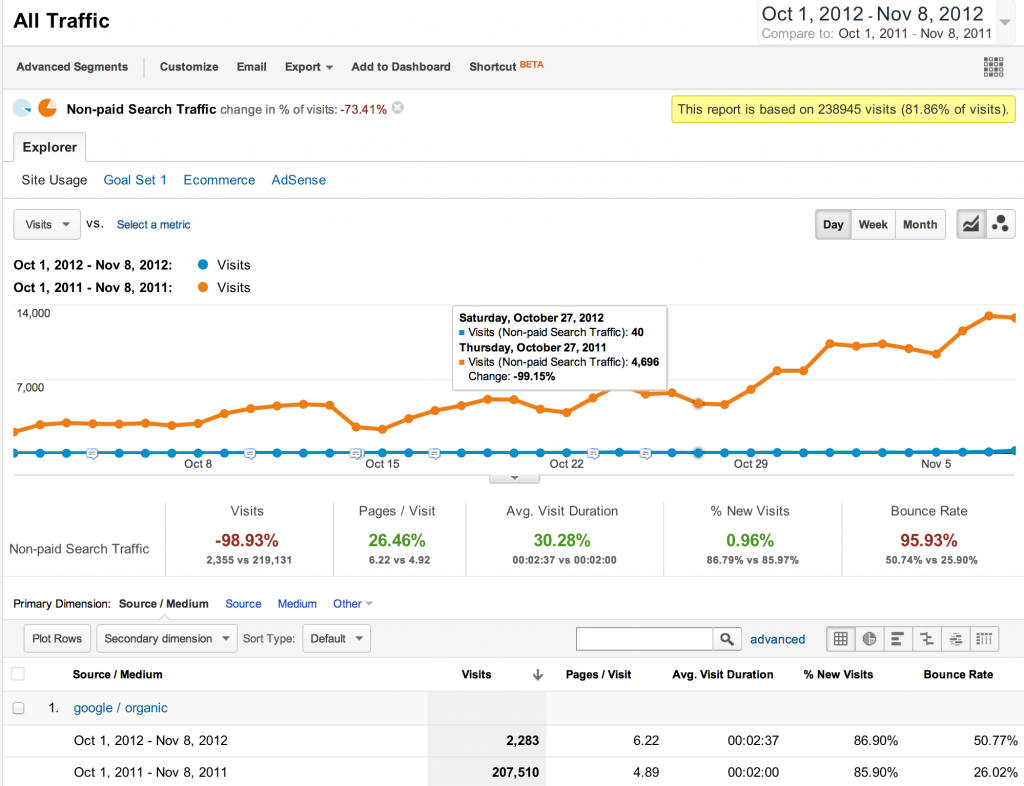 Well, anyways, this year, organic traffic is down over 95% from last year due to the Google penalty. It doesn't help either, I suppose, that Yahoo/Bing decided to globally deindex almost any site that had the words "Black Friday" in its domain name last year too.
For the past three years I had consistently been gaining 500 to 1,000% increase in visitor traffic, each year attracting more visitors than previously projected, as documented here: https://pagodabox.com/case-studies/scale-wordpress-case-study.
Actually, this year, because of streamlining and optimizing placement of Adsense ads, I'm making around 2 cents every time someone visits my website. Last year I was only making around half a cent because I didn't have large banner ads and they weren't placed optimally. So, at least I'm still making enough to pay my expenses this year, but I can only imagine how much more traffic and $$$ I could have been making if Google allowed my site to rank again.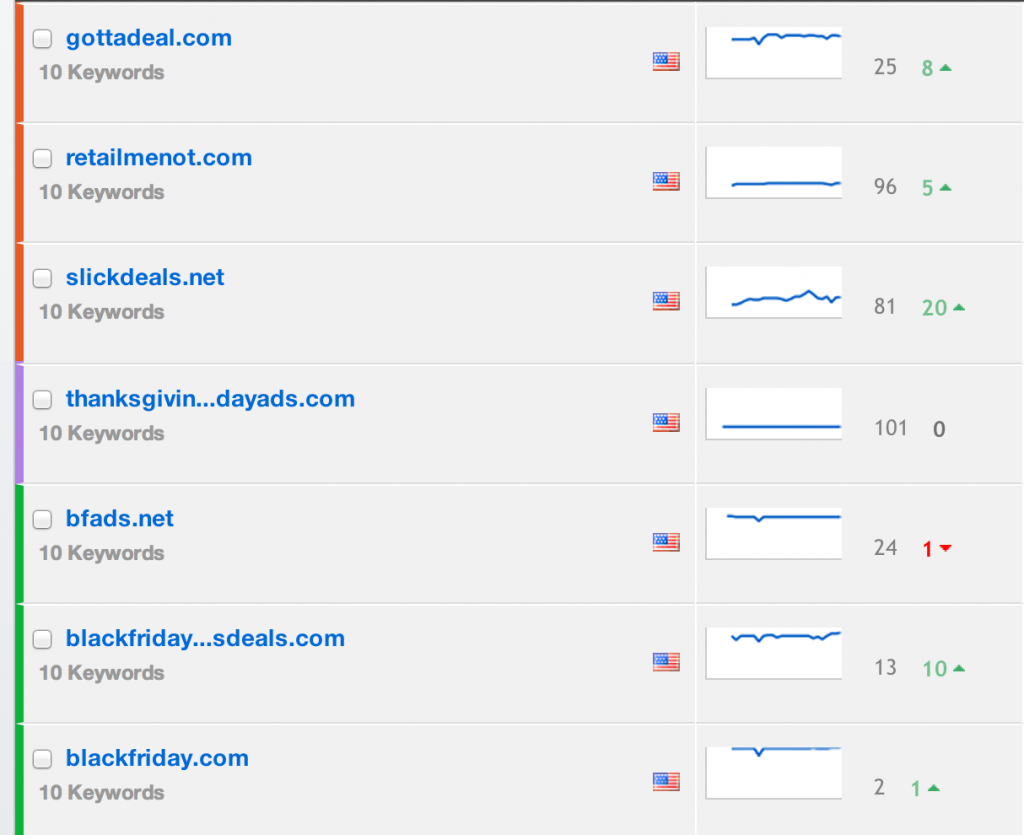 So, that is my dilema.  Any advice before Black Friday 2012 passes in the wind and I remain penalized?
UPDATE, Nov 9, 2012 8:33AM CST: I'm tracking a couple of conversations about this here: http://redd.it/12wfuq and http://news.ycombinator.com/item?id=4761514. Could you help me get a little lift in visibility for those posts? Perhaps leave a comment or vote on the post on reddit or ycombinator? Thanks.
Update, Nov 15th 7:55PM CST:
I just heard back from Google finally. It was denied again! It was 10/19/12 that I uploaded my first disavow list and sent in a reconsideration request.
Do you think I should upload an even more agressive disavow list?
Here's a list of all of my links as seen in Google Webmaster Tools today.
Can anyone tell me if there are ANY links in there that I should keep? Because… I'm thinking about disavowing at least 90% of those links. (I've already disavowed a good 75% of them already).
Any ideas?