Solved! See bottom of post for an update!
It seems that my Google Voice number (262) 204-7265 is no longer accessible from my Google Apps account: accounts@scottofford.com
I originally set up my Google Voice number to be associated with my Google Apps account. I had recently deleted that email address in order to turn it into an alias of web@scottofford.com instead of being a separate inbox.
A couple of week later, I realized that, by deleting my email account and using an email alias, I had inadvertently cut myself off from being able to log into my Google Voice account.
Do you know who is visiting your website? Even more important do you know how long people are staying on your website? How about what the most visited pages are? A brand new Joomla website has been developed for your growing business. The site is easy to use for people of all ages, designed using the latest web trends and even shows up when you search results for a few keywords. That's great! But wait… your web developer forgot to install Google Analytics. Our UTM Generator is easy to use and lets you create your UTM links with just a few clicks, search for utm builder for more information. What are we going to do? Unless you have been living under a rock somewhere you are sure to have heard the term "Search Engine Optimization" (SEO) at least a few thousand times. While improving your overall search engine ranking and having your site optimized to maximize the amount of traffic is obviously of critical importance, more traffic is not everything. Yes, that is what I said and I will say it once more for those who weren't sure they heard me say it: Increased Website Traffic through Search Engine Optimization is not everything! The other side of that solution and equally as important is your website
Google Analytics is an enterprise-class web analytics solution offered free by Google. Google Analytics generates detailed statistics about the visitors and web traffic generated for a website. Using Google Analytics with your website is a great idea because it takes minutes to sign up for and will provide you all the necessary metrics you'll need to determine what is working, or not working, on your website for successfully capturing new sales for your business
Now, the number still works… I can receive voicemails to that number still, but I can't seem to figure out how to gain access to the account in order to change settings.
I need help. Here's the steps I've taken so far to try to troubleshoot this.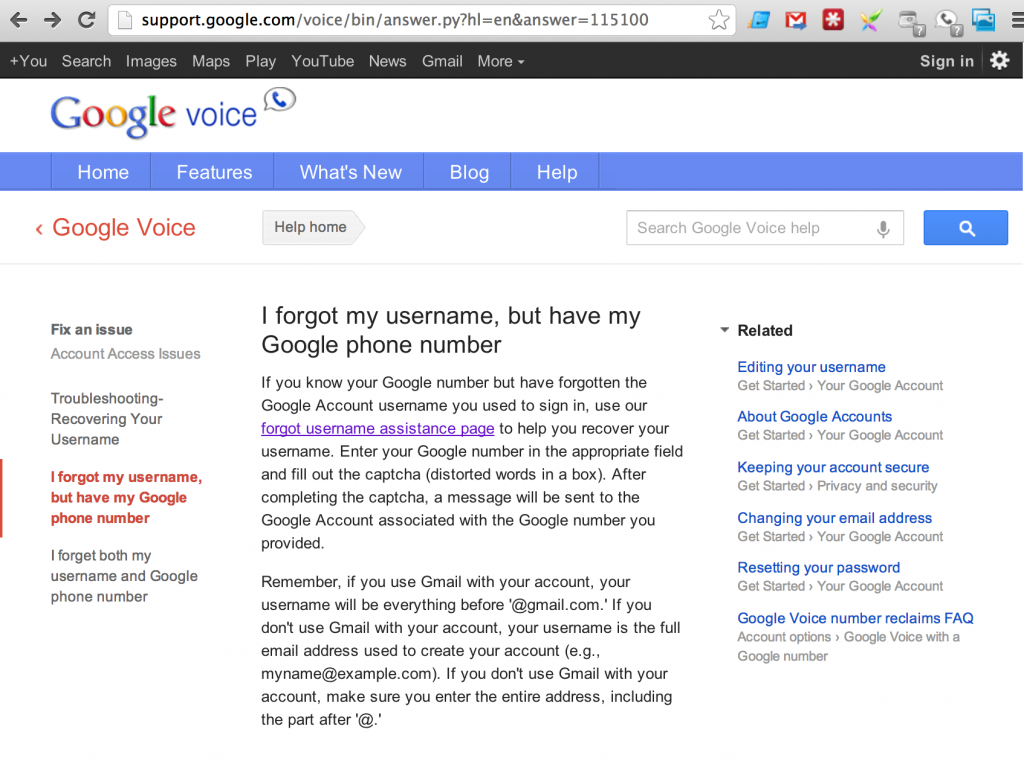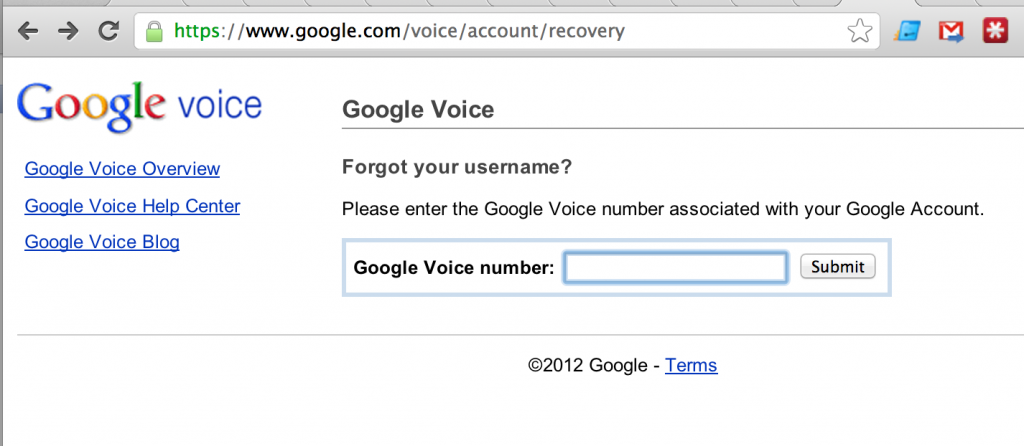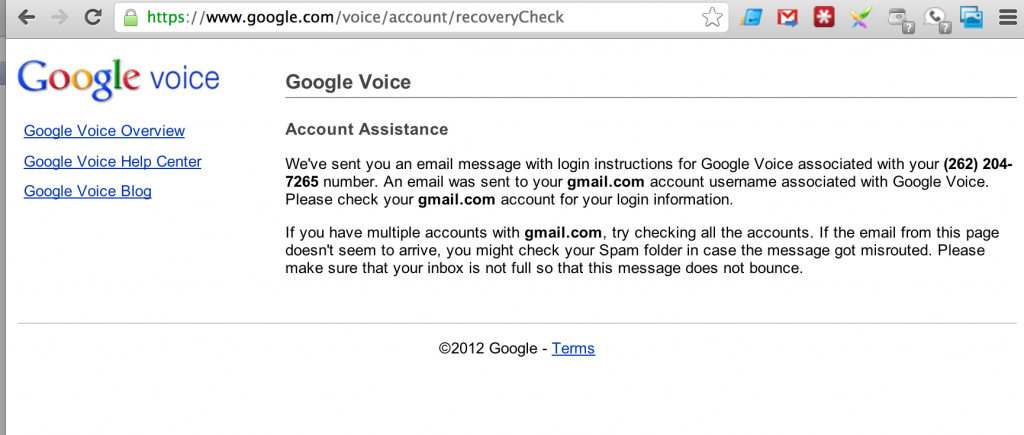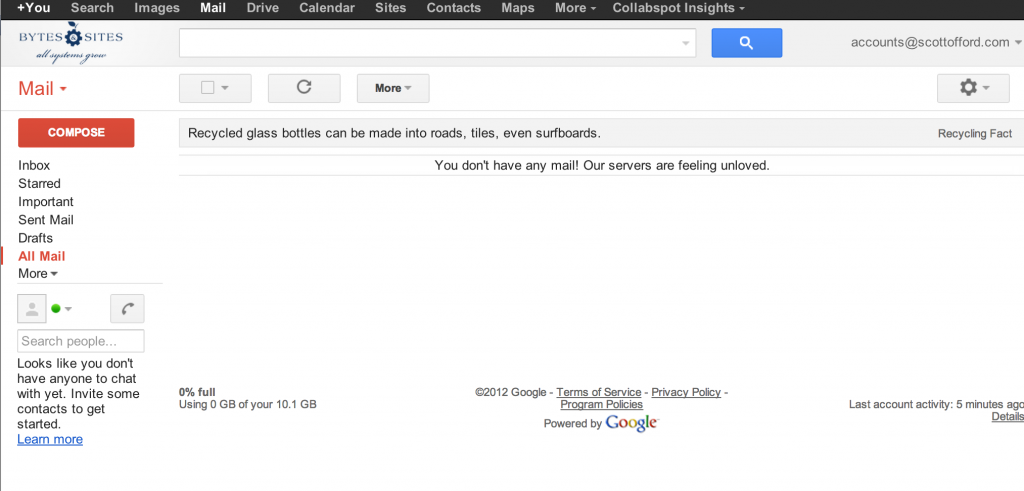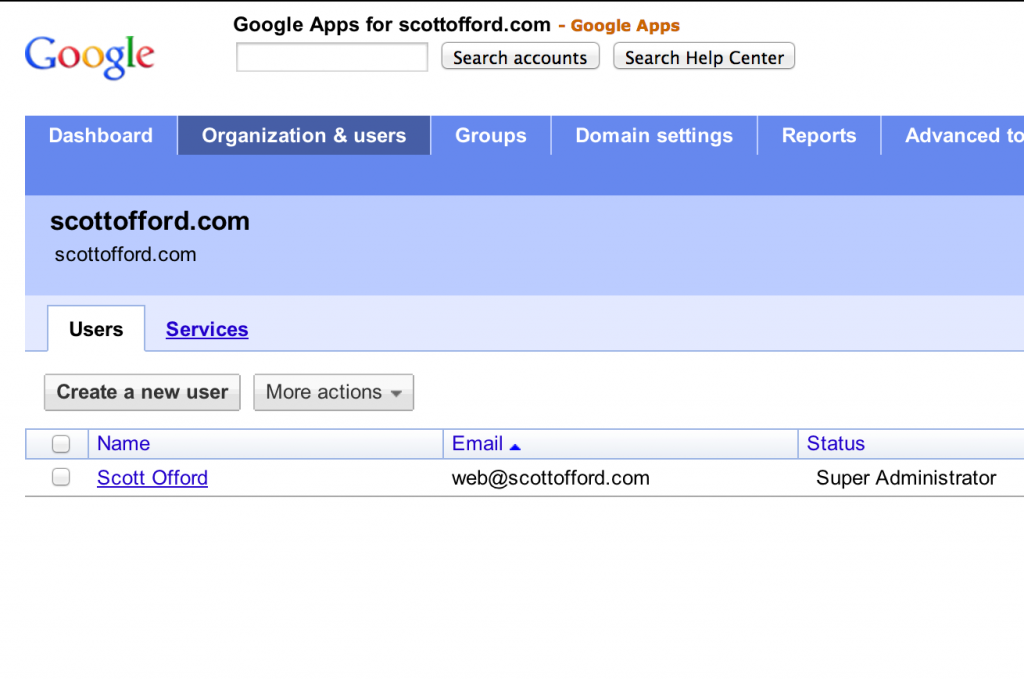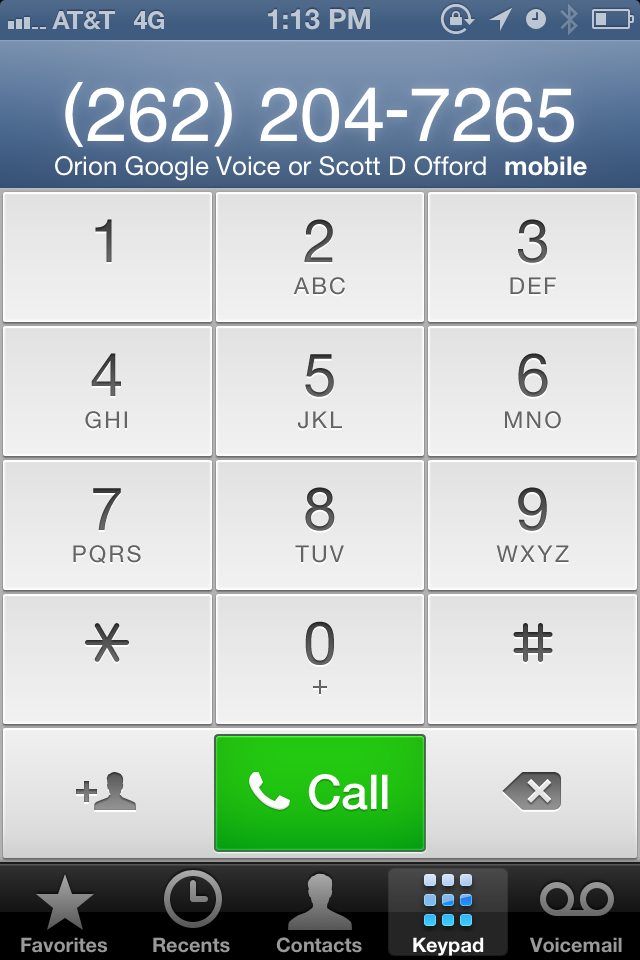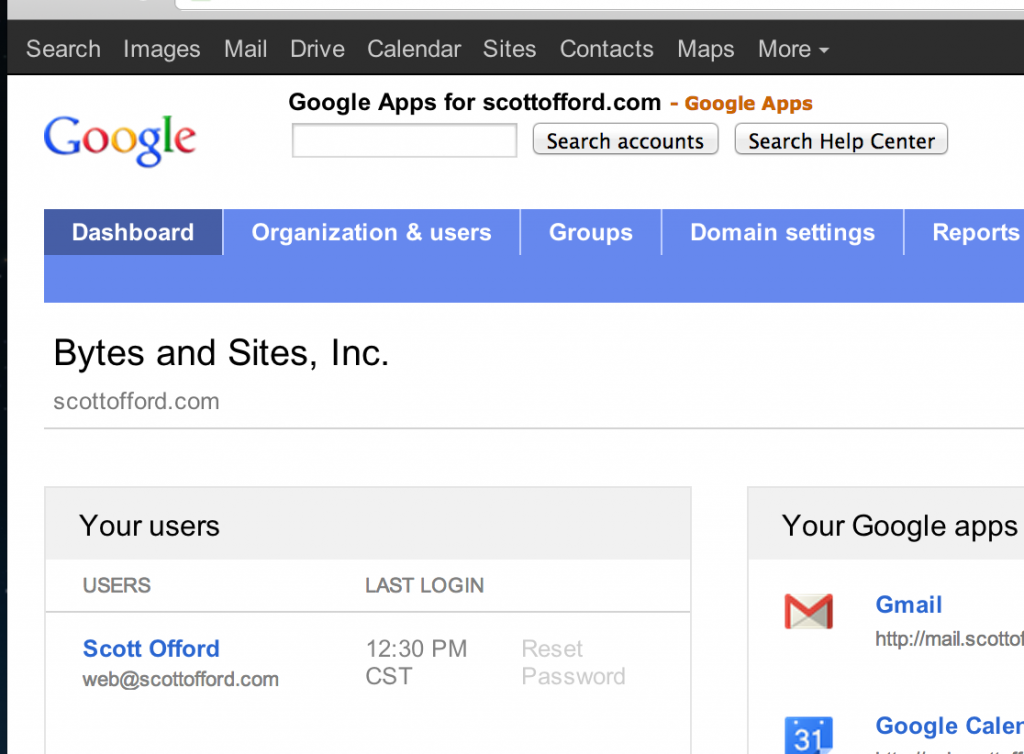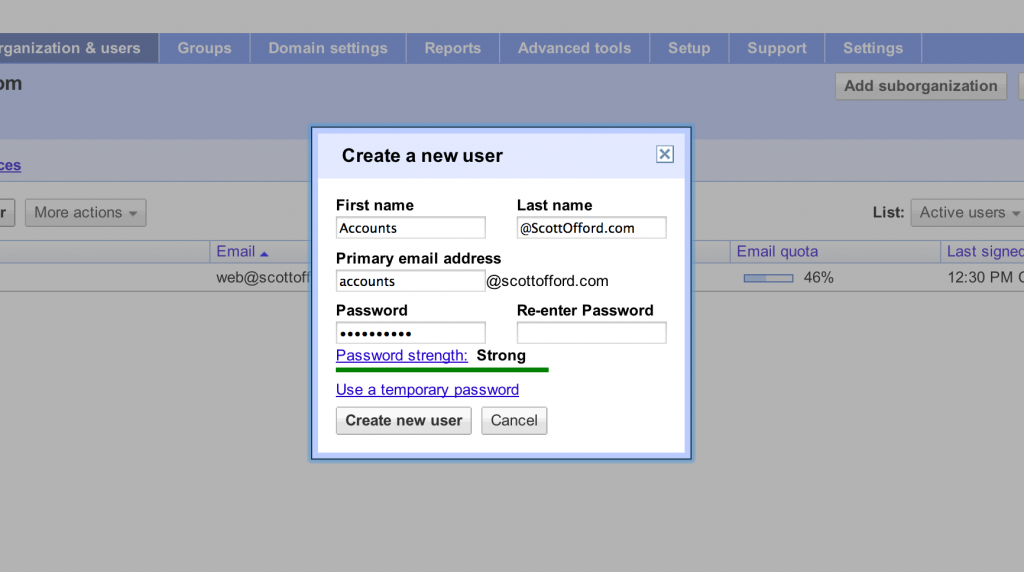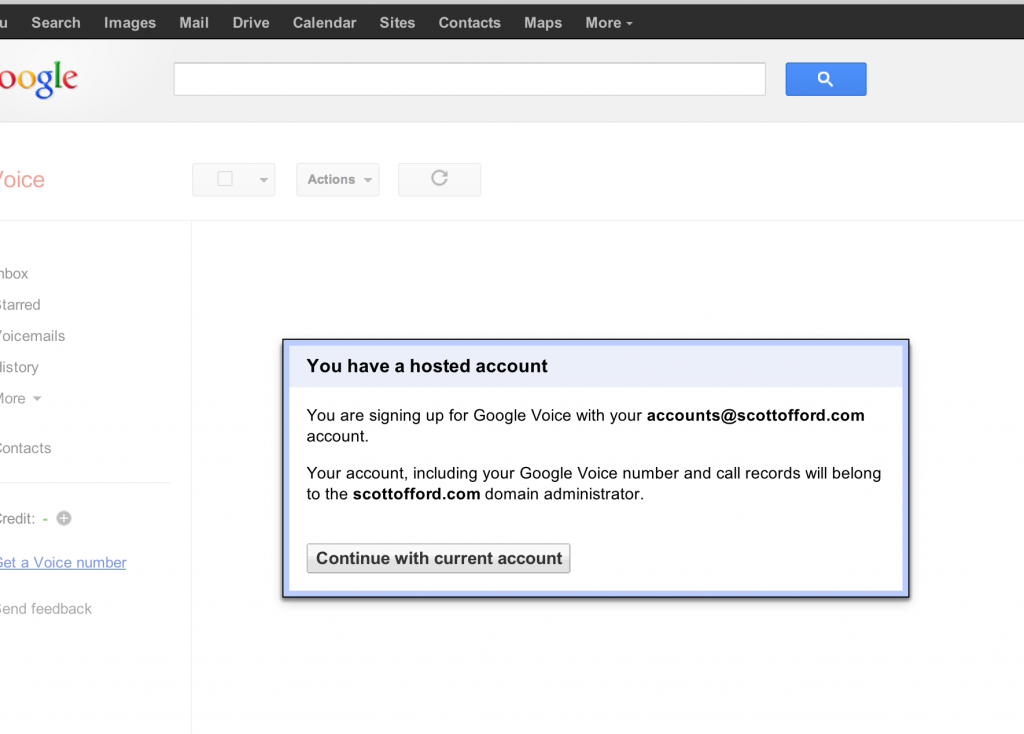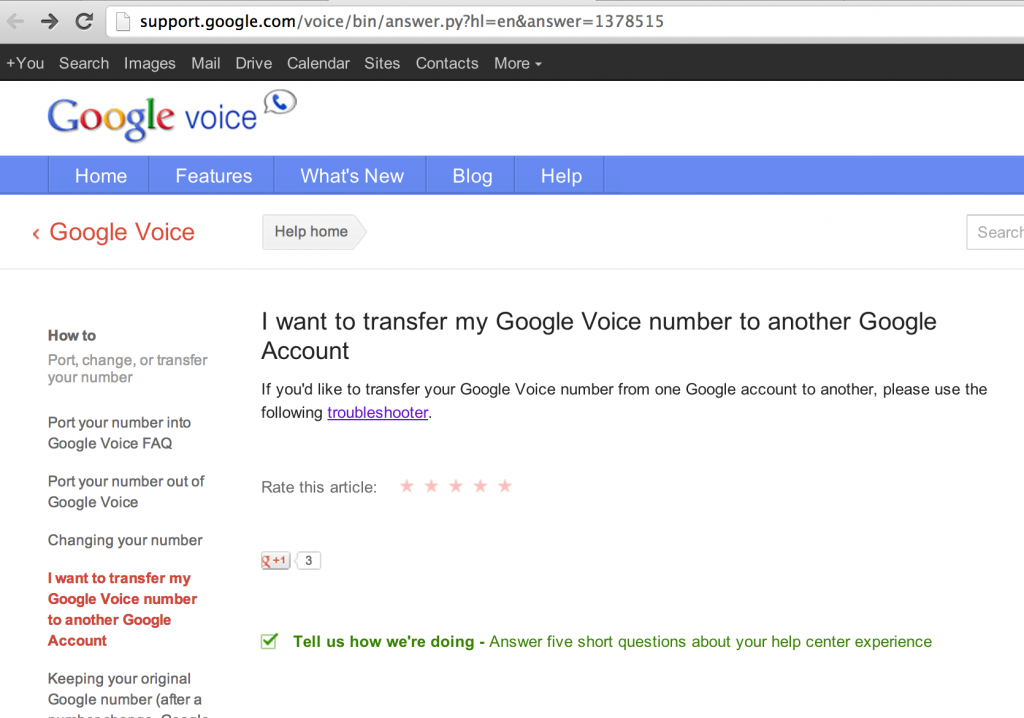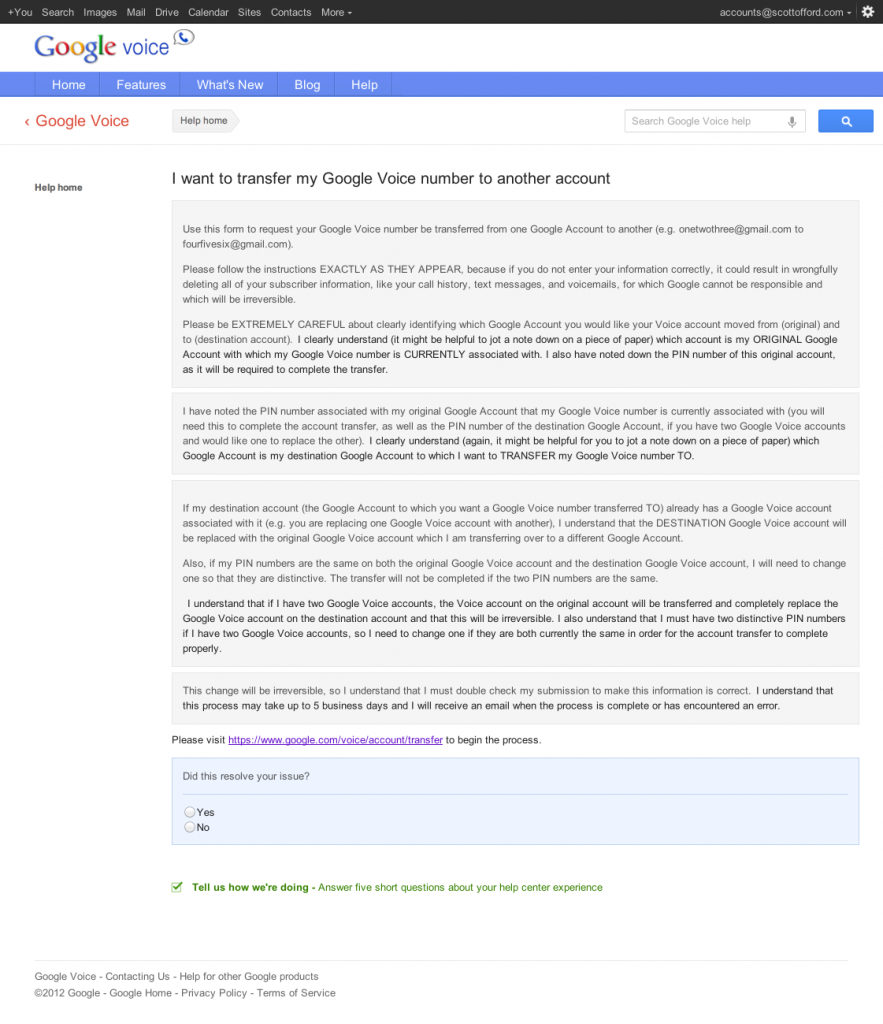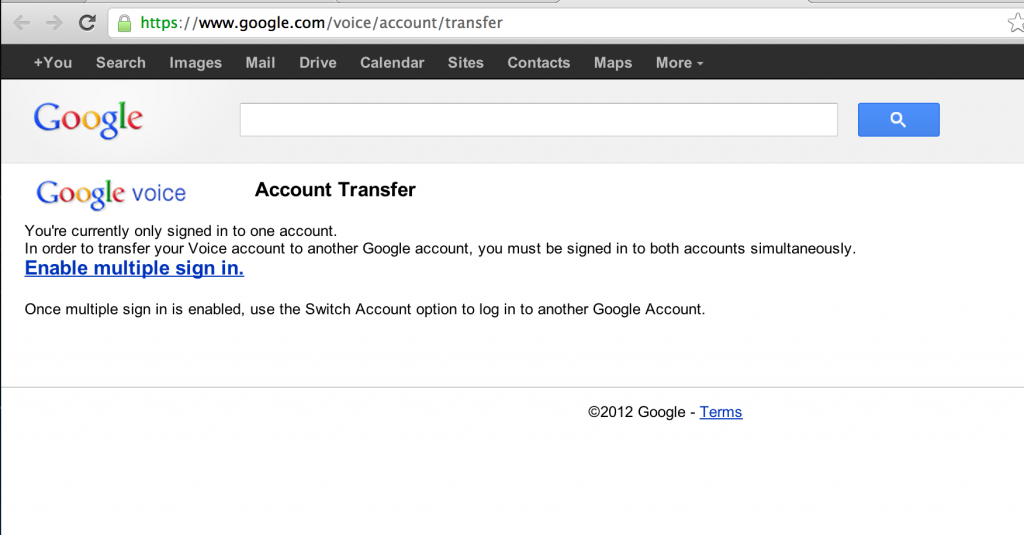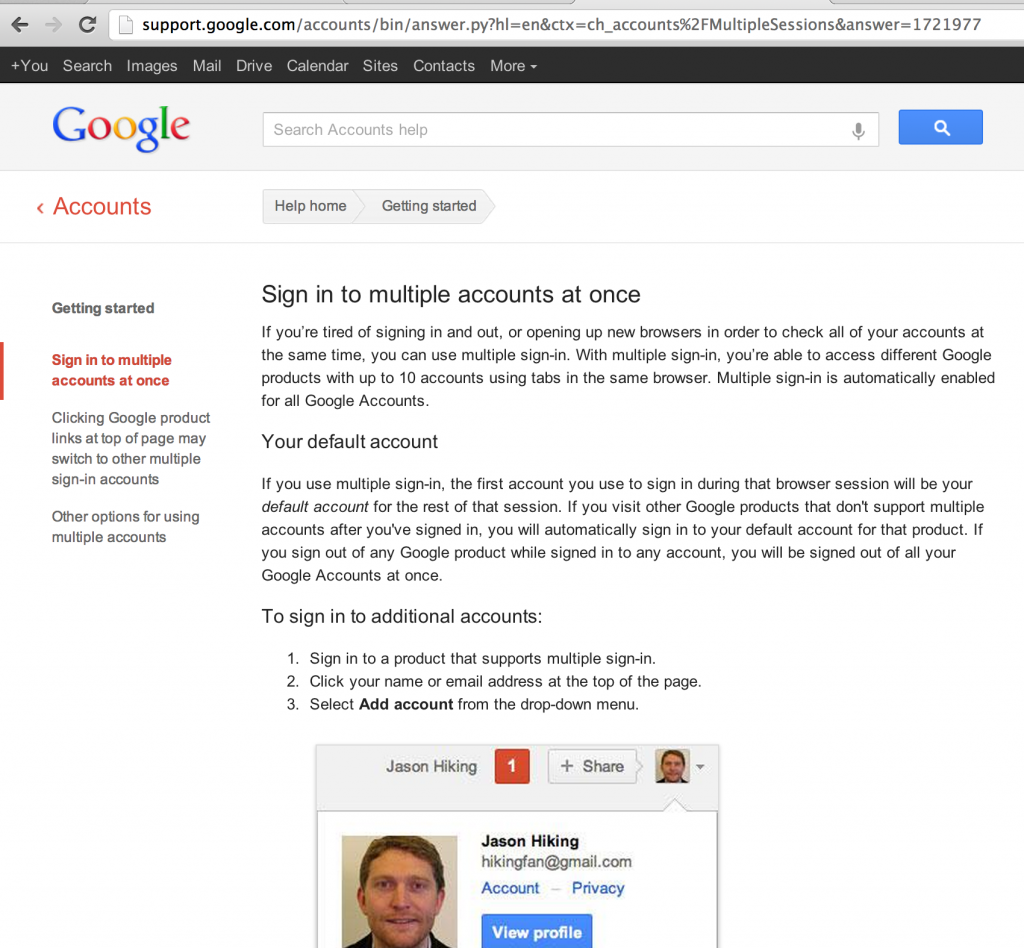 So, as you can see, I need Google's help getting back into my account or re-associating my phone number back into my account some how.
Any ideas? Could you point me in the right direction?
I posted a question in the Google Voice Support Forum here if you are interested in following this story or able to chime in:
http://productforums.google.com/d/topic/voice/hrvWlV1B4Jw/discussion
Thanks
~ Scott O
Update: Google Voice Account Transfer is in progress! See screenshot below: